Good Effective High Quality Amino Acid Suspension Liquid Fertilizer
Basic Info
Model No.: Amino Acid Suspension liquid fertilizer
Product Description
Model NO.:
Amino Acid
Suspension liquid fertilizer Type: Amino Acid N,P,K: 30%Min Free Amino Acid: 10%Min Trace Elements: 1%Min Brand: Lengrow Applicable Time: Every 10-15 Days Transport Package: 5/10/20/25 L Origin: China Chemical Character: Chemical Acid Color: Dark Brown Liquid Fulvic Acid: 6%Min Organic Matter: 20%Min Probiotics and Peptides: Rich Applicable Crops: Field Crops, Greenhouses Crops etc. Trademark: LENGROW Specification: ISO High Quality HS Code: 38249099 AMINO ACID SUSPENSION LIQUID FERTILIZER
| | |
| --- | --- |
| Items  | Specifications |
| Appearance | Dark brown liquid |
| N,P,K | ≥30% |
| Free Amino acid | ≥10% |
| Organic matter | ≥20% |
| Fulvic acid | ≥6% |
Applicable crops : 
Field crops, greenhouses economic crops, fruit trees, tea leaves and ornamental crops. 
Product dosage: 
During Shi chong/Drip Irrigation, the application is 90-120kg/acre .   
During growth periods , the application is 120-150kg/acre . 
AND applied in every 10-15 days. 
Product Function: 
1) Nitrogen and Amino Acids are essential nutrition materials for plant and soil.
2) Amino Acid have a great effect on promoting the photosynthesis of plants.
3) Amino acids are regulator for plant growth. Amino acids are perfect chelate agent.  
Shelf life: 1 year
Storage: Store in a cool and dry place . 
Package: IBC Tank or 20/25kg/barrel
Relative Products:
·AMINO ACID RAW MATERIAL 
| | |
| --- | --- |
| Amino acid powder | Amino acid chelated Cu |
| Amino acid granular | Amino acid chelated Fe |
| Amino acid liquid | Amino acid chelated Zn |
| Amino acid biological organic fertilizer powder | Amino acid chelated Mn |
| Amino acid chelated Compound TE |   |
·AMINO ACID FINISHED PRODUCTS  
Amino acid ecological organic fertilizer granular 

Amino acid foliar fertilizer

Amino acid compound NPK fertilizer granular 

Amino acid liquid compound fertilizer

Amino acid high potassium fertilizer

Amino acid liquid biological organic fertilizer

Amino acid liquid

 

fertilizer 

Amino acid Suspension liquid fertilizer

Amino + Seaweed +Humic acid


 
 ·HUMIC ACID FERTILIZER
| | |
| --- | --- |
| Humic Acid Powder | Fulvic Acid  |
| Humic Acid Granular | Potassium Fulvate |
| Sodium Humate | Fulvic Acid+Amino Acid A |
| Super Sodium Humate | Fulvic Acid+Amino Acid B |
| 100% Soluble Potassium Humate | Fulvic+NPK Liquid |
| Super Potassium Humate | Liquid Fulvate |
·SEAWEED EXTRACT FERTILIZER
Seaweed Extract Powder

Seaweed Compound Fertilizer

Seaweed Extract Granular

Seaweed Extract Liquid

Seaweed Extract Powder/Flake




(High Potassium)

 
 
·PGR
| | |
| --- | --- |
| Ethephon 40%SL | Mepiquat chloride 25%SL |
| Gibberellic acid (GA3) 10%TB | Chlormequat chloride 50%SL |
| 6-benzylaminopurine (6-BA) 1%SP, 2%SP | Paclobutrazol  15% WP |
| Forchlorfenuron(KT-30) 0.1% SP | Brassinolide 0.1% SP |
| 3-Indole Butyric Acid (IBA) 98% TC | Thidiazuron 50% WP |
·HERBICIDE
| | |
| --- | --- |
| Acetochlor 900g/L EC | Imazethapyr 10%SL |
| Bentazone 480g/L SL | Metolachlor 720g/L EC |
| Clethodim 240g/L EC | Metribuzin 70%WDG |
| Clopyralid 75%WDG | Metsulfuron-methyl 60%WDG |
| Dicamba 480g/L SL | Paraquat 20%SL |
| Fenoxaprop-P-ethyl 10%EC | Prometryn 50%WP |
| Glyphosate 480g/LSL | Quizalofop-P-ethyl 5%EC |
| Haloxyfop-P-Methyl 108g/L EC | Tribenuron-methyl 75%WDG |
| 2,4-D 72%SL |   |
·INSECTICIDE
| | |
| --- | --- |
| Abamectin 1.8%EC | Cypermethrin 5%EC |
| Acetamiprid 20%SP | Diazinon 40%EC |
| Alpha-cypermethrin 5%EC | Dimethoate 40%EC |
| Bifenthrin 100g/L EC | Emamectin 2%EC |
| Chlorpyrifos 480g/L EC | Lambda-cyhalothrin 5%EC |
·FUNGICIDE
| | |
| --- | --- |
| Azoxystrobin 250g/L SC  | Myclobutanil 25%EC |
| Benomyl 50%WP | Tebuconazole 25%EC |
| Carbendazim 50%SC |   |
Company profile:
HANLING GROUP LTD
1. Chinese Largest Amino Acid Ferilizer Manufacturer
2. World's Second Largest Production Base Of Hydrolyzed Amino Acid .
3. Chinese Only One Amino Acid Granular Manufacturer
60,000 tons amino acid powder 
200,000 tons high quality amino acid liquid 
50,000 tons amino acid foliar fertilizer
50,000 tons water flush fertilizer 
100,000tons amino acid organic- inorganic fertilizer, high nitrogen fertilizer
100,000tons various content amino acid compound fertilizer 
40,000 tons amino acid chelated trace elements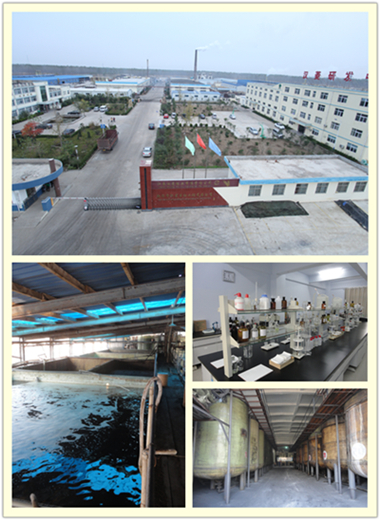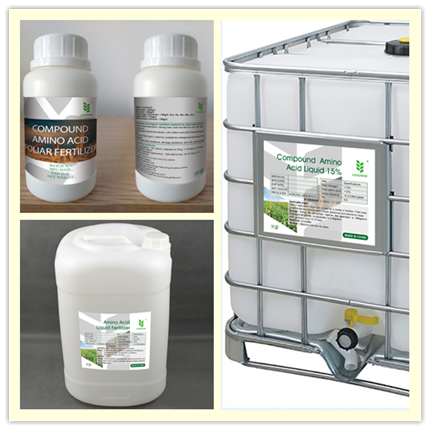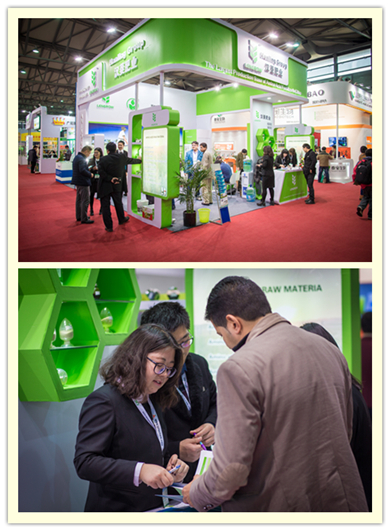 ONE STOP SERVICE
------Quality, Comes from Professional 
R&D  
We have more than 40 technical specialists in the Enterprise Technology Center, including 18 masters in R&D department, and engaged 6 doctoral tutors from Nanjing Agricultural University to ensure advanced science support. 
INSPECTION
We has strong quality assurance policy and has our own well-developed laboratories. We can do HPLC test by ourselves. Also we have a very close relationship with Nantional Laboratories and SGS. All products will be fully tested before export . 
STORAGE & TRANSPORTATION 
We has our own modern warehouse in our factory which can . All the products shipped will be well-packed( on a Pallet with outer wrapping). We are experienced of documentation, clearance and transport . We can make the fast shippment at any quantity which can save you much time and cost of import.
OEM/MADE-TO-ORDER
Formula Supply--Sample Production--Confirm by Customer--Reggular Production--Quality Inspection--Finished Product Packing
FAQ
1) Does our chelated products contain additives or chemical hormones to bring
a higher crop yield?
Our products encourage growth of plants because of the chelated process instead of chemical
stimulants. The chelated effects make crops arouse its enzymatic reactions in itself.
2) When we diluted the product with water, there were residues which sunk to
the bottom. Is this normal?
The chelation technology is a complicated process, and during this process it forms tiny crystals. It
doesn't affect the effectiveness of the product, and it shows no indication of any expiry or defect of
products.
3) How does Amino Acid Fertilizer make the plants attract less pest?
Amino Acid makes the plant itself strong and healthy so that the plants resist the pest by itself. It is
like a human who has healthy body which can override some virus or disease. And research show
evidence that some pests are resistant to the strong smell and they are less interested with plants
under that smell.
4) After packaging is opened, it becomes caked, is this normal?
Amino Acid is a high absorbing agent and it will agglomerate (form clusters). But it does not affect the effectiveness of the product, and it dilutes completely with water again by stirring.But if you really mind,we launch a new product is Amino Acid Granular.This product is impossible appear this situation.
LONG-TERM COOPERATION
HALING GROUP have been working in this organic fertilizer industry with our partners, colleagues and customers for near 13 years, and we will spare no effort to do better and more in the future !
   Contact us if you need more details on Amino Acid Suspension Liquid Fertilizer. We are ready to answer your questions on packaging, logistics, certification or any other aspects about Amino Acid Fertilizer、Amino Acid Liquid. If these products fail to match your need, please contact us and we would like to provide relevant information.
Product Categories : PLANT NUTRITION > Amino Acid Fertilizer Series